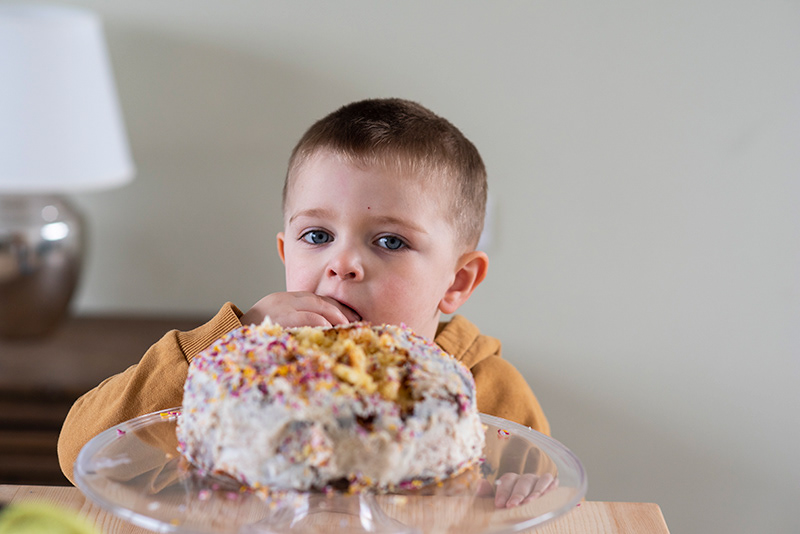 This photo was the last photo I took on my camera before the U.K went into COVID-19 lockdown. This is Eli, the shoot was a first birthday cake smash for Isaac; Eli's younger brother, it was done completely in their own home. His amazing Mam Liza made the cake which Isaac was just fascinated with. You can find more images from the shoot in the Family photography section of my work. Hopefully you'll be inspired to book a session with me once we're all safely out of lockdown. 
I'm missing my photoshoots so much, and really can't wait to get back to them, but we all know that this time just now while we social distance is important. We have to do what we can to protect others and our frontline staff. 
I hope that all of my lovely customers are managing just fine in what is a really strange world just now. To not be able to hug our loved ones, or spend time with people we care about is so hard. We're lucky in this day and age that we all have so much technology and I hope that you're able to utilise it to stay in touch with people and connect with people who need it.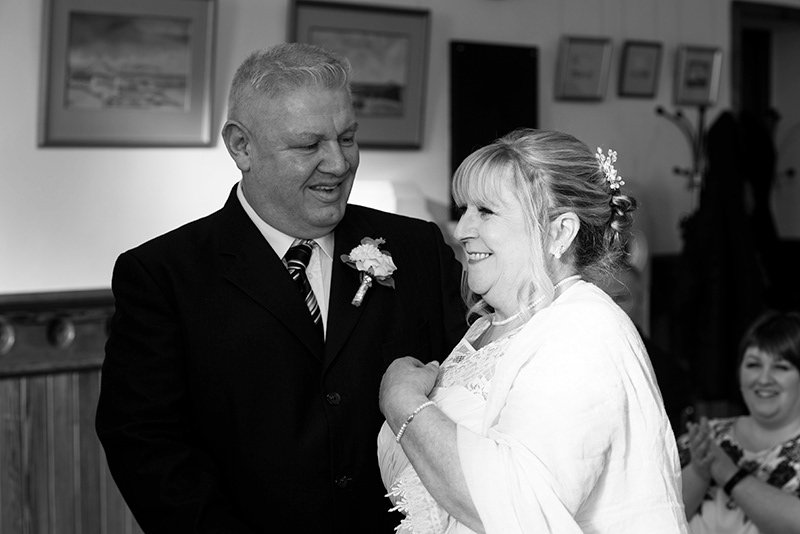 Willie and Cecilia Gray. 
This wonderful couple got married in the town hall after 33 years together. It was an intimate day with family only and I had an absolute blast. I like to think that i'm at a wedding as a part of your day and that I leave feeling like i'm part of the family. 
I do bespoke packages, so you don't have to book full day coverage, for this day I was in attendance for the ceremony, some family shots, and some candids at the Lerwick hotel after the service.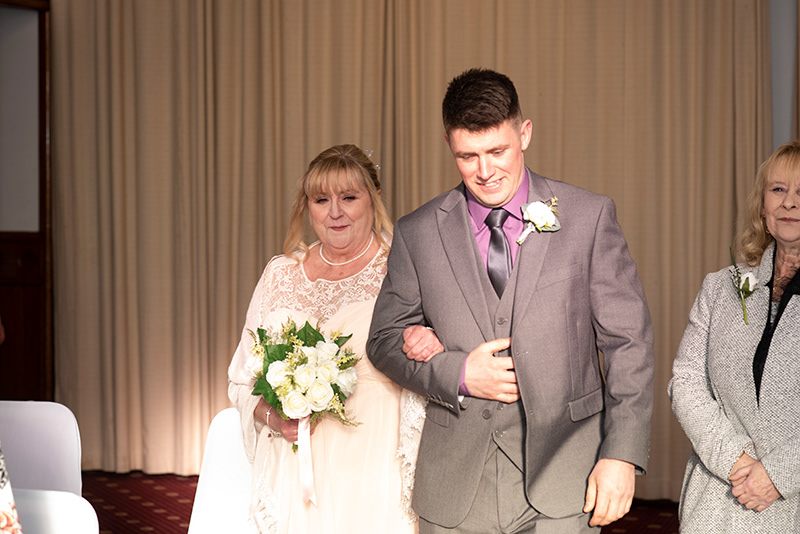 I feel so much sadness for all of my beautiful couples who had exciting wedding days booked and organised and have had to cancel or postpone their plans just now. It must be such a difficult decision to make when we don't know where the world is going to be in a few months. 
I'm lucky that most people have managed to reschedule dates around the dates i'm available meaning I still get to be part of those important days. For that I am so grateful. THANK YOU
What I must say is this is an opportunity for those couples to plan an EXTRA SPECIAL day. I thought i'd give a few tips on things you can be working on for your new date. 
I think the main thing on my own wedding day was how quickly the date came around, you think you've got all the time in the world to do the things you planned and then all of a sudden BOOM! Your day is here. 
We did a lot of DIY for our own wedding day, I made bunting, and printed photos for all of the place settings, we made candles for our favours. Every single one of these details made our day extra special despite them being a labour of love throughout the manufacturing of them. HAHA. 
SO use this extended planning time to get every detail just as you hope for it to be. Have a look on to Pinterest for inspiration if you need it, go through all your old boards of things you've saved and never done anything with. Think about all your DIY crafts and utilise the time to perfect them, even if your wedding wasn't meant to be till next year, it's something that will bring comfort to unusual times just now to be working towards your wedding day. 
I know brides that have saved flowers and dried them for table decorations, collected sticks and spray painted them in their theme colours, made their own back drops, Photo Booth sets ups (though i'd highly recommend Filsket Photo Booth and Emma for a wedding or any party actually, EMMA is amazing) Make a guest book, design your place cards for the table, make your favours. There's a whole world of crafting out there that you could focus on for your day to make it extra personal. 
Spend time thinking about the lighting for your evening reception, you don't want to have bright hall lights blaring in all your photos, but sweet candles or fairy lights can add to the ambience. Hire some 'LOVE' letters for display in front of the band. 
Imagine the photo you'd like hung on your wall. IMAGINE your dream wedding photo and where that would be taken and how you'd look in it. Visualise it and make a note of it so when we meet for our pre wedding chat we can discuss how and where to take it. Consider if there's anywhere you'd like to go to in particular for your photos, the view in the background and how you imagine it. WE can spend all this additional time to make sure your day is like a DREAM. 
Do your table plan! Man this is a hard task! Make sure you've everyone sat next to someone they like, and non of their exes! HAHA, harder as you think in Shetland. 
Make a list of the group shots you'd like taken, remember not to miss anyone. 
Everything extra that you think about will make your photos on the day that bit more amazing. 
Book a couple shoot for when lockdown and social distancing is over; we can have a special session for you both in preparation and also provide you with some wonderful shots while you wait for your new date. 
But most of all keep up the momentum of your excitement, remember that your wedding day is about WHO you're marrying and the incredible LOVE you have for each other, when you marry isn't so important when you think about it like that.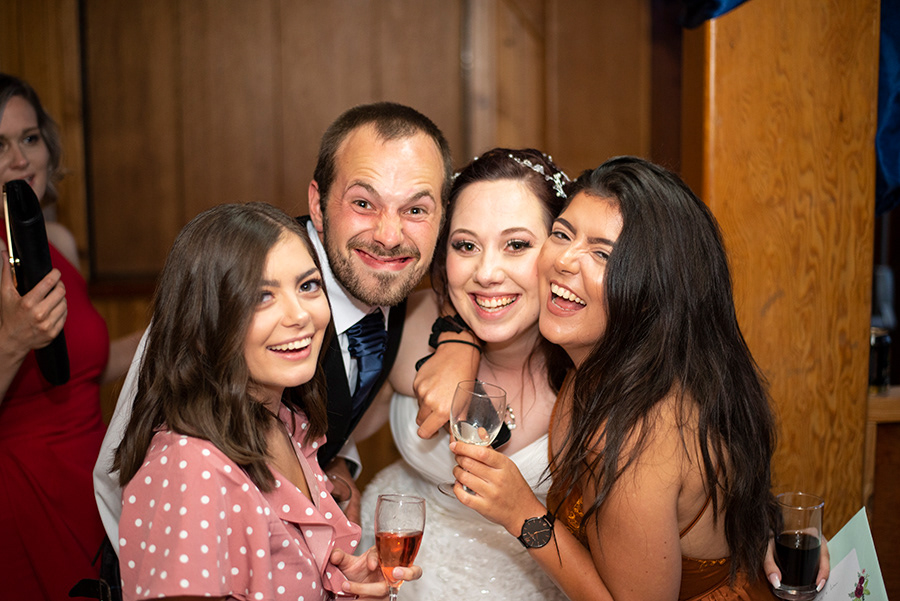 I'm using the time at home to work on my website, on providing you guys with the best service I possibly can. I'm learning online with Photography farm on the additional services I can add to my business to make your experience with me as a photographer even better. I want to be the best I can be for you, in the lead up to your day, on the day and for providing your personalised package to remember you day with. 
If any of you have any ideas for me or any questions please fire me a message. I'm filled with inspiration and ideas for you all and can't wait to put them all into practice. 
If you're here looking because you haven't booked a photographer yet, also send me a message... my diary is now looking busy next year and I wouldn't want to disappoint you. 
ALL  OF the LOVE guys. Take care and stay safe.